The book of Michele J. Romano
Hope, imagination and reality: it's the story of a man in balance between life and death, between his favourite bench and a hospital bed, between his dreams and a tough reality.
A man who doesn't give up to fight, he's created a virtual world to survive, and he's turned himself into a poet who has been carried away by his wind, a wind of passion of a boy in love with life and aware of taking the risk to be happy and for this reason, only for this reason, he continues his journey.
A book out of the box: A story that smells of Freedom in each page and that is imbued of poetry, biography and thoughts highlight the expressiveness of the author with a heart to heart reading, unconditioned and free from any literary tendencies.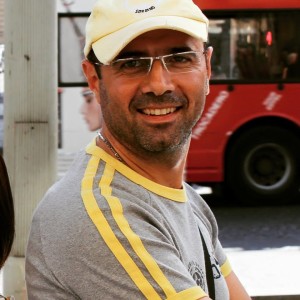 Michele J. Romano, Neapolitan 40years old writer, poet and lyrics/song-writer. After publishing with Sovera Multimedia, a roman publishing company, 4 books : Capirai (2005) – Dentro ai Miei Occhi (2006) – Nonostante Tutto (2008) – Sopravvissuto Dead or Alive (2009), he decided for a self publishing for his new book: "Sintonizza l'Anima" (Italian Edition) & "Save Mike Soul" (English Edition) He wrote lyrics for Luca Sorrento (Europhone Records), Marco Olivieri (After Life Music Dimension), Andrea Settembre (contestant of a famous Italian TV programme "Io Canto") and for the rapper Eight. In 2013 he won the Prize "Franco Califano" for the best lyrics at "Dream Music Festival" (broadcasted by ITALIA MIA Television) with the lyrics "Non so più fingere", winning song of the Festival. Art Director of the web radio EurophoneRadio and EurophoneRecords label, he played an active part in the production of Passion Fruit, the latest record release of the Neapolitan-Tunisian singer M'barka Ben Taleb.
Great juggler of words this new author. Leads us into the deepest part of the soul and hidden, just after raises us to open spaces and colorful. Plays with the feelings most tragic, moving slightly towards tenderness, makes us laugh, think, cry. He manages to make us live more emotions in a few verses. It is not easy to give a shape with the words to an emotion, Michael J. Romano succeeded in full.

Simona Bertocchi

Professional Writer
The book by Michael J. Romano is a flood, an original narrative, apparently uneven but really intense, that drags you to the delta in a flurry of excitement and unique authenticity.

Emanuele Properzi

Professional Writer